The Gold Standard for Karaoke CD+G Software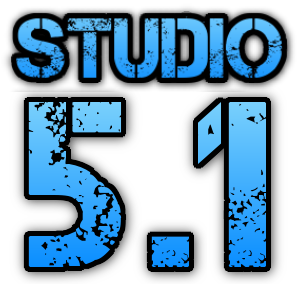 Karaoke Builder Studio 5.0 - The best is now better than ever!
Karaoke Builder Studio 5.0 is our best and biggest update ever.

New Look
We've given everything in Karaoke Builder Studio a makeover - a fresh new look, with all controls easier to see and easier use.
Unicode Support
Support for all Unicode left-to-right (LTR) scripts, characters, fonts and languages is now standard. Build tracks in Greek, Russian, Chinese, Japanese, Hindi, and more - it's all part of Karaoke Builder Studio 5.0.
Bigger, Brighter, Better
More new features and improvements than we can possibly describe here - so much is new that we jumped straight to version 5.0! Download a no-obligation trial copy today, or upgrade from version 3.0 - if you're already registered, the jump to 5.0 is free.
Karaoke Builder Studio - STILL the Gold Standard for Karaoke CD+G Software

Karaoke Builder Studio 5.0
---
Want to build your own karaoke tracks? You can do it with Karaoke Builder Studio, the first pro-quality CD+G creation software at an affordable price. Still the only CD+G software to let you create tracks as good as, or better than, the discs you sing along to at any karaoke event.

Karaoke Builder Player 5.0
---
Karaoke Builder Player is a fast, free program for playing your CD+G and MP3+G files. Lyrics are displayed in time with the music, changing colour as the song plays - what you see in Karaoke Builder Player is exactly what you'd see if you played the track on a CD+G machine.

Karaoke Builder Classic 2.1
---
With Karaoke Builder Classic you can add images and special effects to any CD+G track, even ones you didn't create yourself. If you're not looking to build your own tracks but just want to spice up the collection you already have, Karaoke Builder Classic is the software for you.
The secret is out - major karaoke CD+G companies now choose Karaoke Builder Studio as their main production tool. Now you can build karaoke tracks just like the professionals, with software which is simple to use yet includes a powerhouse of valuable tools, all ready when you need them.
Tracks created with Karaoke Builder Studio will play in any karaoke CD+G machine. Karaoke hosts can add new songs, singers can bring along their own custom-built creations, and professionals can use Karaoke Builder Studio to master unique, commercial-quality CD+G discs. Or if you just want to sing along at home with friends and family, Karaoke Builder Studio is for you!
Build your own customised sequences of images with Karaoke Builder Classic, then add them to the start, middle or end of an existing karaoke CD+G track. Great for the karaoke host looking to add something special to the show, or for a home user wanting to spice up the party mood!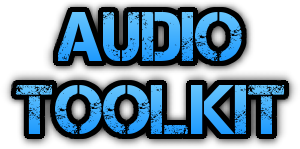 Audio Toolkit - remove vocals and much, much more!
Audio Toolkit is a powerful utility you can use to to edit, convert and transform your audio tracks in many different ways. Removing vocals from an audio track is just the tip of the iceberg. With Audio Toolkit you can apply multiple audio effects, listening and adjusting them in real time, before creating new tracks in a wide range of popular audio formats.
Audio Toolkit is the perfect companion to Karaoke Builder Studio, or use it on its own. Download the trial version now and see for yourself.
Who are we?
Since 2001 Karaoke Builder has designed and developed affordable, professional-quality karaoke software, for home users and commercial CD+G production companies alike. We started the karaoke revolution - we'd love you to join us!
Current Versions
| | | |
| --- | --- | --- |
| | Studio | - 5.0.891 - 5 Jan 2020 |
| | Player | - 5.0.525 - 5 Jan 2020 |
| | Audio Toolkit | - 1.0.241 - 1 Feb 2020 |
| | Classic | - 2.1.060 - 5 Jan 2020 |